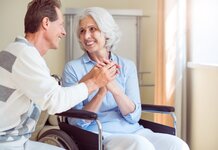 New Work Houses and Pensions if You're Lucky Secretary, Damien Green, proposed an abolition of all welfare including Working Tax Credits and Job Seekers...
Nobodies across the nation are outraged to day as the news that footballers aren't actually being asked not to wear poppies.
The Democratic Party is today asking "How could this happen?" after they fielded the most hated politician in American history to be their candidate. "We...
Bill de Blasio toe Mayor of New York has announced that New York is to cede from the United States and replace Scotland in the United Kingdom.