It has taken years of diligent campaigning and endless hours of tough negotiating but finally Simon Danczuk has achieved something material for the citizens Rochdale.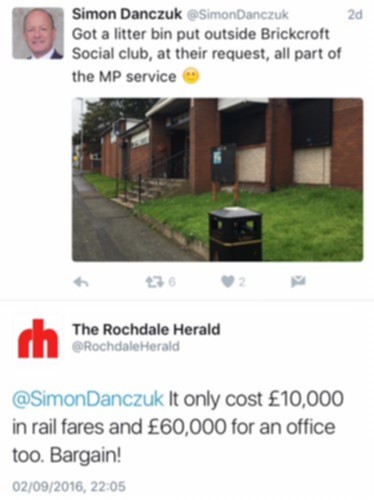 Today saw the unveiling of Simon Danczuk's crowning achievement. A new bin for dog shit and cigarette butts outside of The Brickcroft Social Club on the High Street in Rochdale.
"We don't know what we would do without him." Said one grateful resident. "I mean we do have a council who take care of rubbish, litter and stuff like that so we would probably have got a bin anyway but you know, it's nice that he put a word in for us. You know, the little people."
Danczuk, who spent almost £10,000 on first class train fares shuttling backwards and forwards to Westminster during hIs campaign for The Danczuk Memorial Brickcroft Club Bin apparently said;
"£70,000 on general expenses and whatever my salary is plus all that dosh The Sun give me for selling my story every couple of weeks is a perfectly reasonable price to pay for an extra place to put dog turds in little bags."
Well done Simon, it's an apt and beautiful testament to your shining contribution to Rochdale.
Something full of shit.