Fop haired twat and Yeovil MP Marcus "doesn't respond to emails" Fysh has become embroiled in a freedom of speech row on Twitter and Facebook.
Mr Fysh MP, who owns a computer and apparently a telephone he can access the Internet on, enjoys spending his evenings bickering like a teenager with strangers on Facebook rather than responding to emails from his constituents.
The MP for Yeovil, known at Rochdale Herald House as that cockwomble from Yeovil, sent local Mum Zoe Rooney a message on Facebook at 1:23am telling her he was planning to sue her for libel because people were being rude about him on a Facebook page she runs, Yeovil Real News.
In an ironic twist that cockwomble from Yeovil, Marcus Fysh, is one of the worst MP's in Parliament for responding to constituents by email. According to the charity MySociety who run a website enabling constituents to correspond with MP's he responded to only 13 of 112 emails sent to him. He's currently ranked 635th out of 642 MP's.
Jo Cox managed to reply to more concerns from constituents this year despite being murdered in June.
Apparently he's too busy trying to crush dissent, quashing criticism and voting for intrusive anti-privacy legislation to bother with the concerns of ordinary constituents.
"I nearly fell off my chair" Zoe Rooney would have told The Herald if we were journalists rather than satirists and had spoken to her "I mean to receive an email from my MP is incredible. I'm one of thirteen people in Yeovil to have one of these. I might get it framed."
We didn't bother approaching that cockwomble from Yeovil for comment preferring instead to make something up using our imagination, although he has made that pretty difficult given that he voted for the Snoopers Charter, to repeal the Human Right's Act and has threatened to sue a stranger for failing to censor other strangers on the internet.
Our version of Marcus said;
"I can't believe Zoe published my emails to her in her Internet forum which is basically a place for local people to talk about local issues, like local politics. Those emails were private. They were for me, Zoe, GCHQ and Theresa May's eyes only. Doesn't she know I used to have rights. I'm going to sue."
After the correspondence was published asking Zoe to either act as Mr Fysh's personal thought police to defend his reputation or face legal action hundreds of his constituents jumped into the discussion.
"Marcus Fysh I wrote to you and pleaded for your help and never heard anything back. If you want to step in now a year later, I still require it. However after reading this maybe it's clear that you're too busy messing around with silly comments on Facebook than responding to the public." Linda Carpethead.
Touché Linda. Touché.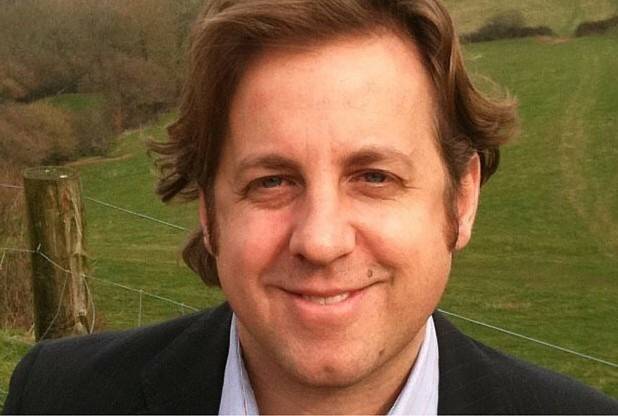 Cockwomble: one who spends his time absentmindedly adjusting his testicles in public.