The Rochdale Herald can reveal controversial Home Office plans to settle new male immigrants in areas of Britain with too many single women in an attempted boost to integration, and ultimately to increase Britain's birth rate.
Using figures from the 2011 Census from the Office for National Statistics, Home Office officials have identified Rochdale as the primary location for newly-arrived young male immigrants within the pilot programme. The programme is predominantly focused on Middle-Eastern asylum seekers and North-African migrants.

The new policy, originally championed by Theresa May whilst Home Secretary – and now tasked to new Home Secretary Amber Rudd for delivery – aims to assist the integration of newly-arrived young male immigrants into wider British society by fostering relationships with British women. An internal Home Office document seen by the Herald states that there is an additional long term goal ultimately to boost to Britain's ailing birth rate, which is currently at near-historical lows. The programme specifically aims to address concerns expressed by outspoken senior Conservative backbencher Sir Perry Falkon, MP about the perceived failures of predominantly young male asylum seekers to integrate once granted refugee status in the UK.
Rochdale was selected for the trial due to the large number of single, and dare the Herald say, highly eligible, Bridget Jones type women, in the appropriate age demographic in Rochdale – the well-known "Rochdale Belles".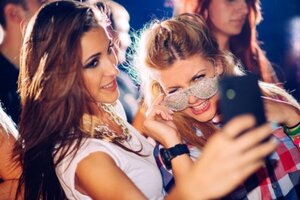 We understand that other areas to be targeted by later stages of the programme include Knowsley on Merseyside and the London Borough of Wandsworth. Newcastle was also considered for the project but ultimately was ruled out due to "over-arching cultural differences" following a fact-finding visit by Home Office officials last Saturday night.
The Herald's source in the Home Office confirmed the principal points of our story as correct, but refused to make further on-the-record comments at this time.
The spokesman, speaking on the condition of anonymity, stating that "the fine details of the programme, specifically surrounding subsidised housing and what to do once a relationship with a British national was confirmed, are yet to be determined, as are the metrics for measuring integration success, such as live births per (British) woman when compared with local and national averages."
Neither did he explain how the proposed tax credit element planned to boost the birth rate would work. He did, however, deny allegations of social engineering.
We approached the Borough of Rochdale for comment on the story. The Town Hall made the following statement:
"We are enormously pleased to be working with the Home Office on the pilot project for this nationally important programme. One of the series of events we are considering at a local level is a speed-dating event to match the famous "Rochdale Belles" to new arrivals. We have great hopes for the programme and its long-term impacts on Rochdale's single-parent welfare costs."