The world was horrified but not terribly surprised to discover this morning that professional gambler and self-styled American oligarch Biff Tannen secured the US Presidential nomination.
Conspiracy theorists around the world have wondered for years how "the luckiest man in America" has been able to win every bet he's ever made.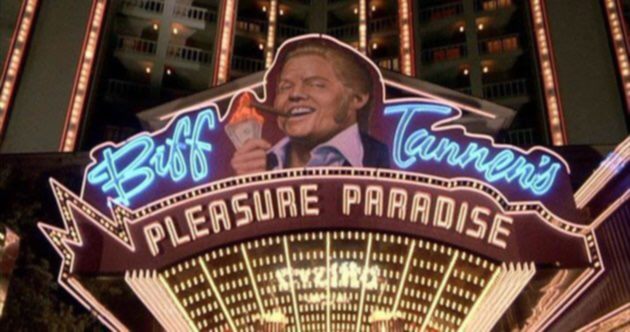 "It's almost like he can see the future, he's gonna make 'merica great again, yeehaw." Said a Tannen supporter outside of Tannen's casino HQ, Pleasure Paradise, in Hill Valley, California.
The casino and toxic waste dump entrepreneur came to prominence during the 1950's after winning £1,000,000 dollars on his 21st birthday.
European political commentators have welcomed the news with one pundit saying;
"It could be worse, it could have been Donald Trump. Thank God it's not Donald Trump."