Pete Tong was said to be devastated this morning after learning that his career as a top international DJ is effectively over.
The former Radio 1 DJ awoke this afternoon to discover that all of his gigs for the rest of 2016 and 2017 have been cancelled and that his albums have been removed from iTunes after John Whittingdale, the Tory MP and former Culture Minister, tweeted "great set from Pete Tong" at the Ushuaia nightclub in Ibiza last night.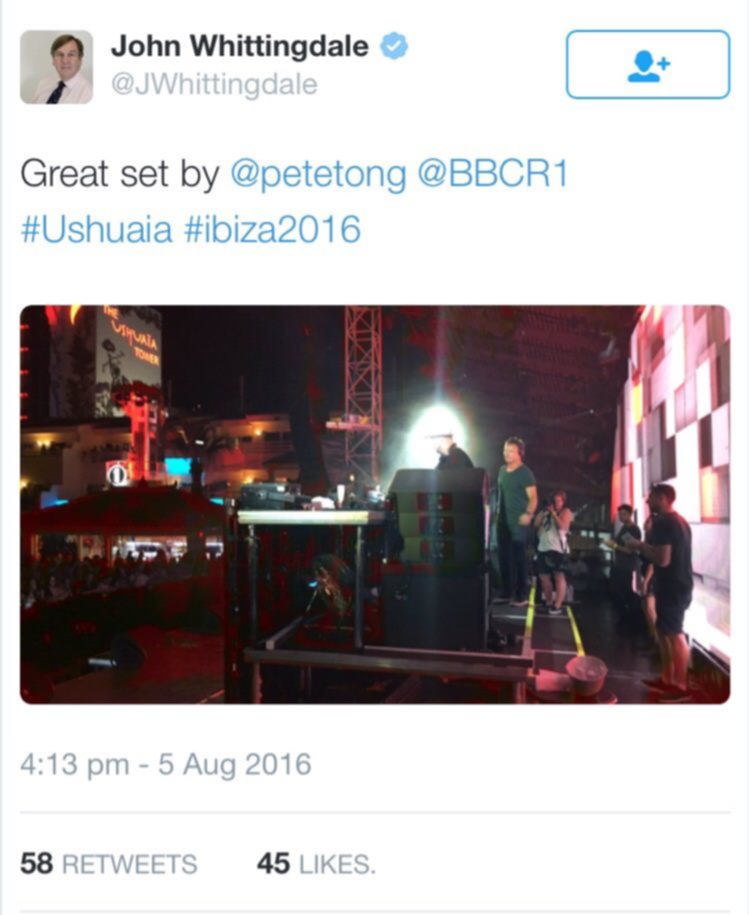 Mr Whittingdale was recently sacked from his job as Culture Minister a couple of weeks ago and is currently partying in what is generally accepted to be the recreational drugs capital of Europe, if not the world.
These drugs of course include cannabis, but for a night out at Ushuaia you'd probably more likely try to score either some MDMA or Ecstacy Pills, which are essentially the same thing, or so Douglas our intern tells us. People also take quite a lot of cocaine, amphetamines and for some unknown reason Ketamine at gigs like these.
Ibiza is also a thought to be bit of a hotspot for prostitution, though we expect Mr Whittingdale who ended his relationship with a sex worker he met on Match.com in April 2016, wouldn't know anything about that.
Mr Whittingdale is recognised as one of the least recognisable MP's and Mr Tong has taken to social media to plead with his fans that they couldn't possibly have known who Whittingdale was when they let him in.
Ushuaia are considering legal proceedings for future lost revenue.
More on this as it breaks.