Rochdale's Spotland stadium is set to unveil a new corporate section "with a difference" above the Willbutts Lane stand, in honour of world famous local townsperson – Bill Oddie.
"Bill has seemed a bit down since his appearance on "Who Do You Think You Are?" a few years ago, so we thought we'd do something at the football club to cheer him up." Said Dale Roch of Rochdale AFC.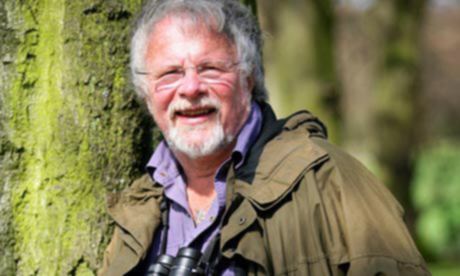 Dale went on to say, "There will be a small increase of 17% on ticket prices at the turnstile and season ticket holders will see a lesser increase of 15%, but we think it'll be money well spent."
The Dales have already secured planning permission for the small expansion to Spotland and hope to have everything in place for the start of the 2016/17 season.
The Bill Oddie suite, which is set to be nicknamed "The Hide", will be developed in association with the Royton branch of Portakabin.
Ruth Hut, manageress of Portakabin in Royton said, "This is a really exciting project and we're really pleased to be a part of it".
Ruth also went on to give The Rochdale Herald an insight into the design. "We'll be reworking the exterior of one of our "Titan solar" cabins to give it more of a rustic appearance. Like something that you could squat down in in the middle of a forest to observe nature, but on the roof of a football ground instead".
The Bill Oddie suite will comfortably accommodate as many as 6 people and will come fully equipped with several pairs of middle of the range binoculars which have been donated to the project by the Pennine Photographic & Binocular centre and will also include a tea urn and a bucket.
The suite will have viewing slats on both sides, offering lucky visitors a view of match day football on one side and stunning views of the A680, Meanwood Community Nursery, Rupert Street and the river Spodden on the other.
Local firm, E.C.H. crane hire are due to be lifting "The Hide" onto the roof of the Willbutts Lane stand on August 1st, just days before Rochdale kick off the new season against Peterborough at 15:00, Saturday 6th August.