In an incident uncannily similar to the fate of controversial media proprietor, Robert Maxwell, who apparently drowned after falling from his private yacht, an editor of The Rochdale Herald was found dead in a ditch today.
It seems James Grossweiner. 52, suffered heart failure while reading The Daily Mail at the wheel of his tractor and careered out of control, plunging through woodland and overturning the machine in two feet of water.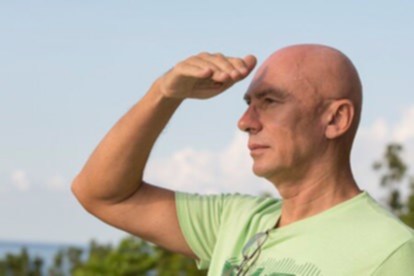 James was a keen amateur farmer and was highly respected in local community.
"We will all miss him. As an agriculturalist he was always outstanding in his field." said neighbouring landowner, Seth Palmer.
Police are treating his death as misadventure. A spokesman said "Mr. Grossweiner made a tragic mistake. Nobody should risk reading The Daily Mail whilst working alone in an isolated location. It took emergency services three hours to locate the wreck of his tractor, by which time it was too late."
Safety watchdog R.O.S.P.A. have released the following warning in the light of the accident:
"We strongly advise that people avoid reading The Daily Mail, whether or not they are driving or operating machinery"
Mr. Grossweiner leaves behind a wife, four children and an impressive collection of hairpieces. Our condolences go out to his family