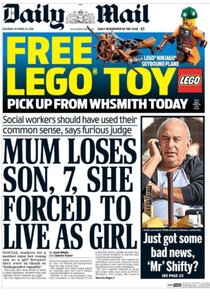 'Mr Shifty' Philip Green is exonerated of all wrongdoing when it transpires he is actually a seven year old boy. Forced to wear a pink frock and listen to the band McFly, he is then lost outside the post office in Cleckheaton by his mother while she pops in to cash her Giro. He is found later by community police officers in the local rec, bullying local children and demanding their lunch money with menaces.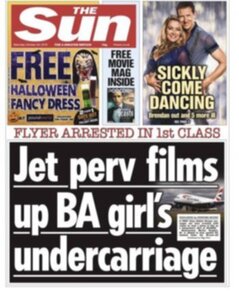 Missing candid pornographic footage of two Boeing 747 Jumbo Jets having sex in mid air is finally discovered in the underpants of British aerospace non executive director Elizabeth Corley. Shareholders are said to be 'delighted'.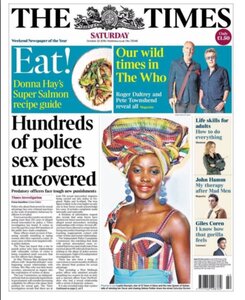 Keeping with the theme of underwear, hundreds of parasitic lice are discovered in the undergarments of serving constables in the metropolitan police, breeding among their sexual organs. The lice, some of which are up to eight feet tall, are edible, often bedecked in traditional African headgear, and occasionally play in The Who.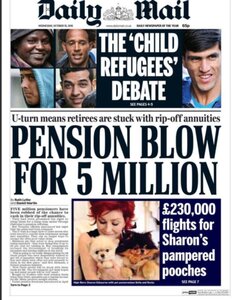 Faced with the prospect of a less than impressive annuity post-Brexit, Sharon Osbourne takes the opportunity to cash in her pension early and invests the whole lump sum, worth just over 5 million pounds, in two small dogs made entirely of cocaine, which she plans to snort over the next two weeks after flying the pair to Benidorm and back first class for a bit of a treat.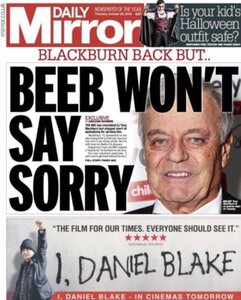 After nearly half a century working for the BBC, the corporation have yet to officially apologise for Tony Blackburn. Daniel Blake, as well as the Japanese government and Blackburn's numerous alleged victims, petition the Home Office in an attempt to rectify the situation.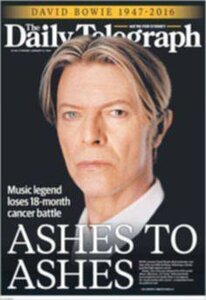 The Telegraph finally get round to reporting the passing of David Bowie after hearing one of his albums, Diamond Dogs, and quite liking it, and when confronted over their tardiness rejoinder with the fact that this is a separate event to January's previous demise and he has in fact died again as part of a comeback tour, under the pseudonym of his new alter-ego stage persona The Thin white Corpse.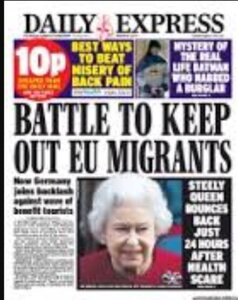 The Express turns its ire against EU migrants for a change; in an out-of-focus re-release edition from 2013, they tell of the battle to keep out an old German woman called HRH Elizabeth The Queen and her layabout Greek husband, both of whom have exploited the benefits system for years and claimed 'several thousand pounds, possibly more' in free state handouts. They are also rumoured to be Muslims, and are not in fact a pair of eleven year old children as claimed on their Wikipedia pages.