A popular Rochdale prison is to hold an open day this July to help spread awareness of the work they do.
HM Prison Buckley Hall is a Category C men's prison in the Buckley district of Rochdale in North West England. It is currently operated by Her Majesty's Prison Service.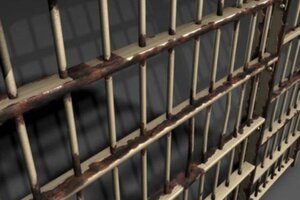 A category 'C' training prison holding adult male prisoners, it has four residential house blocks including a new block which has cells with their own toilet and shower. A new multi-faith building opened in 2011. It was managed by G4S but the contract was won back by the Prison Service five years later.
Buckley Hall was, at its reopening, the fourth contracted out prison in the UK, and the first privately managed Cat C establishment holding medium security prisoners. Group 4 Prison Services operated it but after a tendering process in June 2000 the establishment reverted to Prison Service control. It is hoped that the open day (the second they've undertaken) will give children and young adults an insight into the benefits of being admitted into a category 'C' prison, compared with a category 'B' or 'A' prison.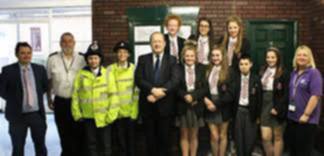 Prison Governor Mr Warren Garnet told us: "Category 'C' prisons are generally considered to be a better alternative comfort-wise to their higher graded counterparts, and so are therefore considered a better choice of destination when it comes to choosing the types of crime that young offenders decide to commit. When they see the levels of luxury on offer at Buckley Hall, including full gym and spa facilities, PS2 and free wifi, we hope that these young adults will be able to make informed choices about what crimes they are likely to commit. Crimes such as murder (and attempted murder), manslaughter, wounding with intent, rape, indecent assault, robbery or conspiracy to rob (with firearms), firearms offences, importing or supplying Class A controlled drugs, possessing or supplying explosives, offences connected with terrorism and offences under the Official Secrets Act are more likely to, if not definitely, land them in a category 'A' prison. Our prison is actually a premier destination for would-be criminals, and has topped polls in social media review sites for several years running as a great place to stay. Hopefully this will encourage these people to consider slightly less serious offences such as white collar crime, embezzlement etc, as well as slightly more serious crimes such as violence, arson, drug dealing, importation, threat of violence or sex-related offences that still wouldn't land them in a 'A' or 'B' prison. It's really all about how much of a threat they're considered to be to the general public, and that's what this scheme is all about, minimising that threat.".
While encouraging youngsters to think about embarking upon less serious crimes may seem like a great idea on paper, not everyone in the community is quite so adamant that it's such a great proposal.
"It's the most ridiculous thing I've ever heard" said a Mrs Duffy, 76, of Falinge estate in Rochdale. "Encouraging children to commit crimes, its just plain bl**dy stupid. They should be encouraging them to not commit any crimes in the first place, not offer them free telly and playstation."