The Herald was startled today upon  learning that Zimbabwean President Robert Gabriel Mugabe is nothing more than an elaborate attempt to convince people that he still exists.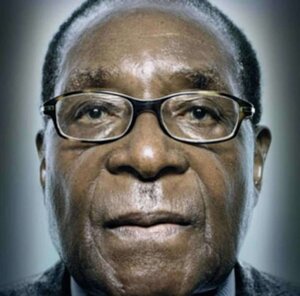 Mugabe, who is reported to have died several years ago, was apparently unhappy with the concept of death and wanted to rule from beyond the grave. Sources claim that before his demise he went to the extraordinary lengths of having his wife Grace fitted with a holographic projector which makes it appear that he is standing next to her whenever she is seen in public.
A newly reported health scare story, covered by some national rags, accidentally brought to light some indisputable facts about the man who holds the world record for the smallest ever Hitler moustache. He is never seen without his wife and is always on her right on these rare sightings. Plus, nobody has heard him speak in ages.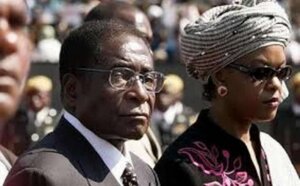 The light-diffracting dictator is said to have left his wife Grace a series of instructions on how to crush civil unrest and rule with an iron fist, but a temporary glitch in the hardware implanted, almost invisibly, on her right shoulder led to the falsified news story that he was suffering a bout of illness.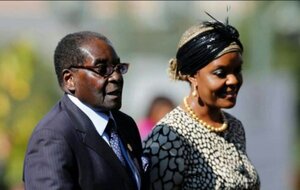 Mugabe, who would have been 93 this year, led the ZANU-PF Party from 1975 and used all manner of dictatorial shenanigans, including mass murder and ethnic cleansing, to stay in power. The revelations of his most recent scheme to maintain authority have come as a surprise to even his bitterest rivals, however.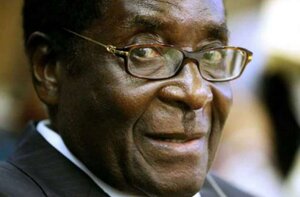 Morgan Tsvangirai, Mugabe's often defeated arch nemesis is alleged to have said, 'fuck me, you've got to be kidding, I was beaten by a dead man? How will I ever live this down'?
The Herald will keep you updated on all developments on the 'undead' despot as they happen.