Following reports of a massive rise in applications for Irish passports from England, Scotland and Wales since the UK Referendum on EU membership began, today Ryanair's UK website crashed under a rush of a reported 2 million British citizens booking flights for destinations in the Republic due to the possibility of Brexit.
It is believed that UK lawyers are leading the charge, but it is understood that unprecedented numbers of British citizens across the country who are afraid of the ramifications of Brexit are planning on claiming political asylum under little-known provisions contained within the Dublin Convention and the Lisbon Treaty.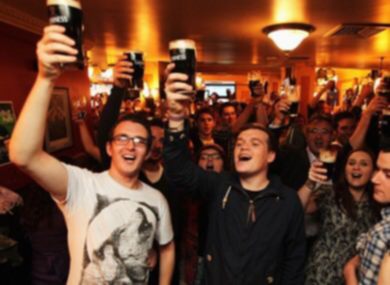 The Dublin Convention is the EU's internal agreement which formalised the EU's response to the 1951 UN Convention on Refugees, and means that asylum must be processed in the country of first arrival within the European Union. If the UK votes to leave the EU in tomorrow's "Brexit" referendum, specific clauses, contained within the Lisbon Treaty's Article 50 governing withdrawal of members, states that in order to maintain the right to EU citizenship, citizens of countries that leave the EU have a 48 hour window to claim asylum in the nearest EU country. Northern Irish residents if born in Northern Ireland already have a right to a Republic passport under the Irish constitution, and so are unaffected by the Lisbon Treaty clause.Ireland is perceived to be a "safe haven" for many British citizens due to language and cultural ties, plus many young Brits have visited Temple Bar during stag and hen weekends over the past few years.
Ryanair flies from thirteen destinations in the UK including Bristol, Newcastle, Edinburgh and three London airports. It is expected that demand will be heaviest from London airports, Scotland and Wales due to the majority pro-EU populations of these regions. Long queues of desperate travellers are expected at these airports on Friday morning.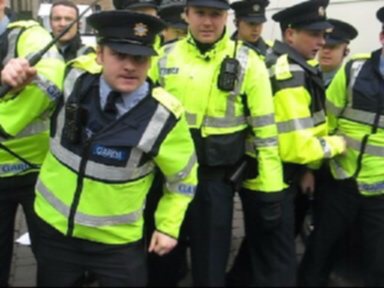 A spokesman for the Garda National Immigration Bureau of the Republic of Ireland's An Garda Síochána, speaking on the condition of anonymity outside the GNIB offices in Burgh Quay, Dublin said: "Whilst the specific Lisbon Treaty clauses will expire at midnight on Saturday, our Dublin Quay office which normally closes at 17:30 on Friday will remain open until 21:00 in order to process applications for asylum. Anyone who is unable to avail of these clauses also may consider an application for Irish Citizenship under section 16 of the Irish Citizenship Act 1956, which allows the Minister for Justice and Equality to grant citizenship on the basis of Irish association at their utter discretion." He declined to elaborate and referred questions on what "Irish association" meant to the Ministry.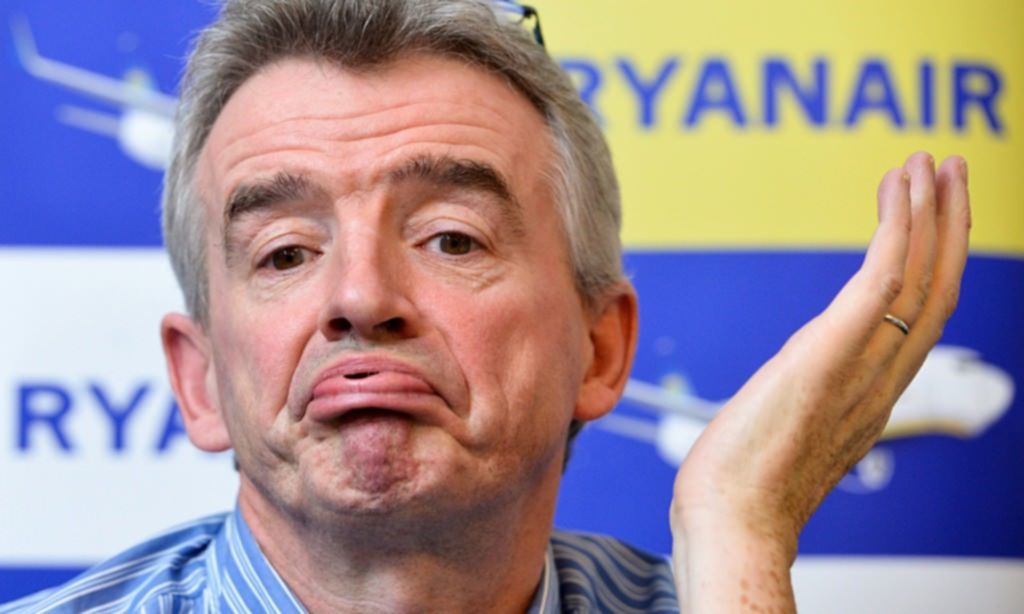 Michael O'Leary, the controversial CEO of Ryanair, who previously offered cheap flights for British expats to fly to the UK to vote in support of Britain's continuing membership of the EU said: "Whilst it is unfortunate that our website has had technical issues, it is a resounding endorsement of both Ryanair and of Ireland that up to two million Brits want to move to Ireland. And to be sure – why wouldn't they? In the event of Brexit I can confirm we will be looking to shift the vast bulk of our UK operations to Shannon and Dublin, and personally I welcome working with many of these dispossessed Brits. In fact, I can announce the immediate creation of 50 jobs in our call centres over the next few weeks to cope with expected continued demand under section 16 of the Immigration Act from those who find they had an Irish great-great-granny – I mean – we're all Irish somewhere, aren't we?"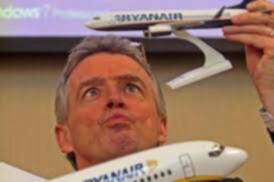 Paul Smith, 23, from Leeds, travelled to Liverpool after failing to secure a ticket at Leeds Bradford Airport or online. He said "Well, my grandad had a mate who was Irish – they used to drink together down the pub. I am hoping that qualifies me under "Irish associations" if I can't get to Dublin before Friday. If I can't get the Ryanair flight I will complain. I mean – I have rights, don't I? Maybe I will try and take the ferry across or get a lift on a boat or something."
We have reached out to Ireland's Ministry for Justice and Equality, where no-one was available for comment.